A lot of what happens at Nook is behind the scenes, marketing for clients, data analysis, website and web system support, so it is really satisfying to complete a new website for a client, especially if the website looks pretty.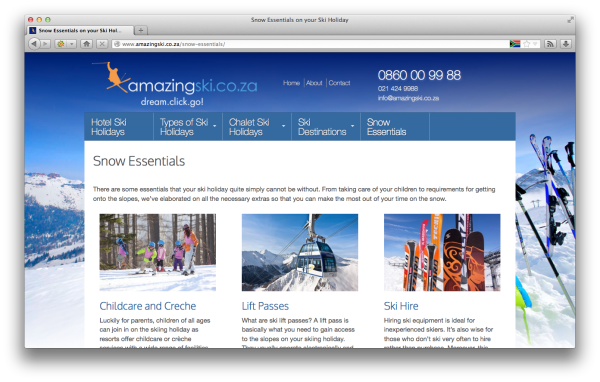 Essentially with the website the objective is to make a responsive website so that it performs equally well on a desktop or tablet or mobile phone.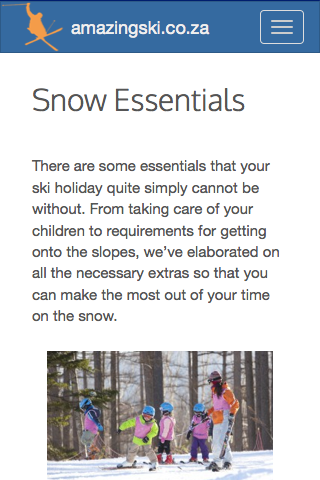 The objective of the website is to provide information to prospective travelers who may be considering a ski holiday. Take a look www.amazingski.co.za.